Malibu.
To be successful in speculation you need a temperament that neither derives great pleasure from being with or against the crowd.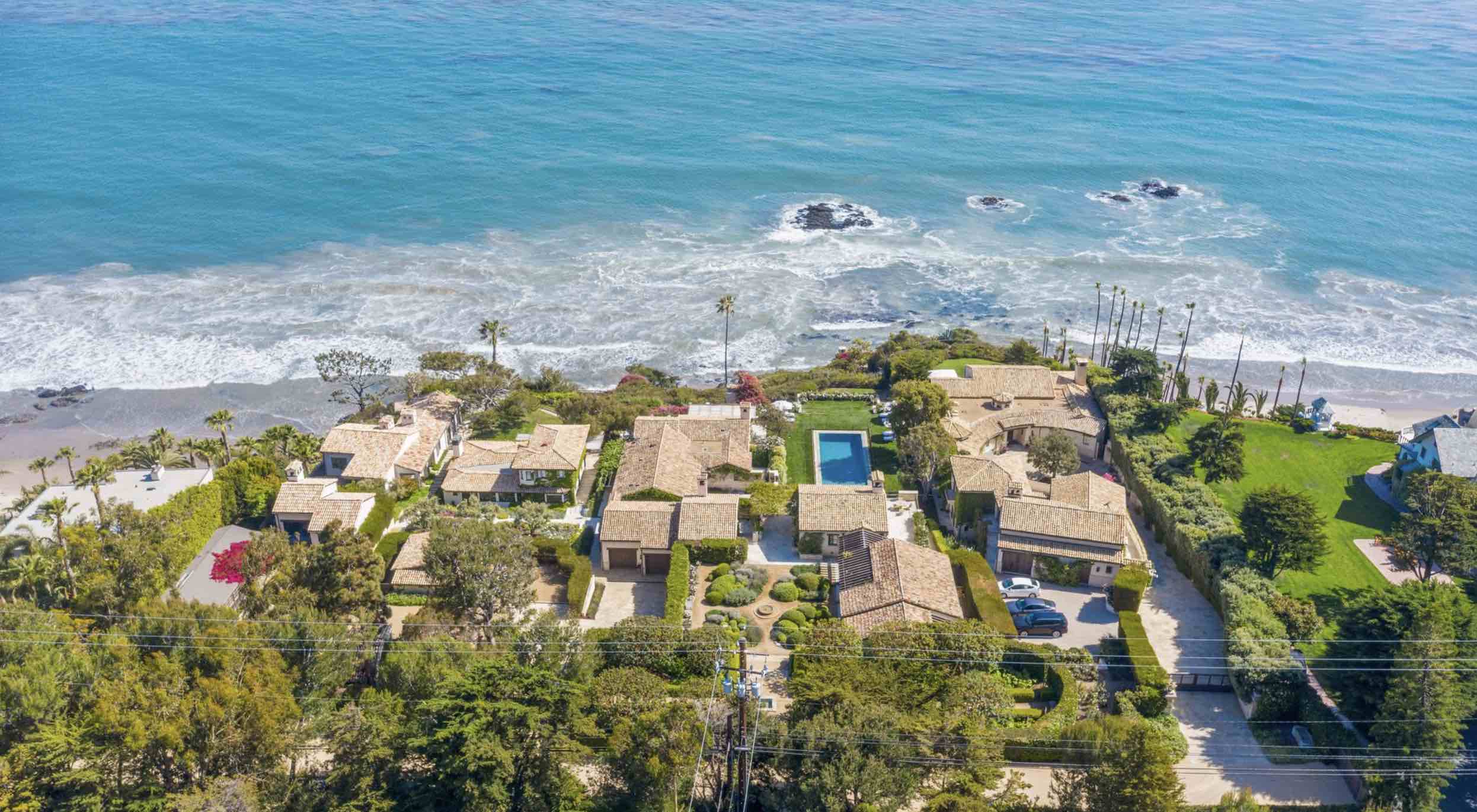 Former Disney chairman and chief executive officer Michael Eisner is asking $225 million for his cliff-top compound in Malibu, Calif according to WSJ's Mansion Global.
If the deal closes for that amount, the home will be the most expensive ever sold in California and one of the priciest in the world. But the future of ultra-high-end real estate is in question.
"There's a sense that prices are frothy in many markets across the country," said Ryan Serhant, CEO of real-estate brokerage Serhant, who says the market is normalizing after a period of rapid appreciation, fueled by heightened demand. "You're now starting to see buyers become a little hesitant to be caught at the top," he said.
Let's look inside one of the priciest homes in the world.
The Robert A.M. Stern-designed estate comprises nine structures on roughly 5 acres, connected by gardens and courtyards, according to listing agent Kurt Rappaport of Westside Estate Agency. On a bluff above a tiny beach known as Watkins Cove, the property has an oceanfront cabana accessed via a cliff-side elevator, Mr. Rappaport said.
The roughly 25,000-square-foot Mediterranean-style estate, which has antique stonework and terra-cotta roofs, is reminiscent of old estates along France's Côte d'Azur, Mr. Rappaport said. Its amenities include a gym, several guesthouses, an office, and a pool that overlooks the Pacific Ocean. An underground tunnel from the pool area leads to a large movie theater.
The property has a total of 16 bedrooms and 28 bathrooms across the main house and guesthouses, as well as a two-bedroom caretaker's cottage.
Mr. Eisner and his wife, Jane Eisner, originally purchased a piece of land on the bluffs in the mid-1990s (see photo below) and have been adding adjacent parcels since then, Mr. Rappaport said. The estate comprises at least five separate parcels, records show. The Eisners commissioned Mr. Stern, an architect known for designing iconic New York City buildings like 15 Central Park West, to design the property. The compound was gradually constructed over decades and finally completed in 2020, Mr. Rappaport said.
Mr. Rappaport said Mr. Eisner is selling because he "loves the creative process" and wants to find another project. Mr. Eisner's property portfolio includes a ranch in Snowmass, Colo., a mansion in Bel-Air, and an apartment on New York's Upper East Side, records show.
The estate comes on the market amid a boom in high-priced Malibu properties. Late last year, venture capitalist Marc Andreessen and his wife, Laura Arrillaga-Andreessen, purchased a Malibu compound for $177 million from fashion mogul Serge Azria, setting a California record. The Andreessens have since purchased at least two more Malibu properties, according to people familiar with their holdings.
Other Malibu homes have sold for similarly eyebrow-raising sums in recent years. In 2018, a Richard Meier-designed estate owned by Hard Rock Cafe founder Peter Morton sold for $110 million.
Mr. Rappaport said the price tag on the Eisner property is warranted because the compound would be nearly impossible to replicate today in terms of scale, location, and beach access. (see photo below)
Mr. Eisner, 80, a media- and entertainment industry veteran, served as chief executive of Disney from 1984 to 2005. He now heads the investment firm the Tornante Company, through which he owns Britain's Portsmouth Football Club.
Real-estate agents in places like New York, Los Angeles, and the Hamptons say the frenzied deal-making and record-setting prices that characterized the past few years have eased. Thanks in part to a growing disconnect between what sellers want and what buyers will pay. But also buyers must contend with inflation, this year's interest-rate hike, and the volatile stock market, skyrocketing gas prices and the war in Ukraine are adding to a pile of uncertainty. Any buyer, luxury or not, makes an optimist's bet on the future when buying real estate.
The two graphics below suggest higher prices have not generated a higher volume of sales.
According to Redfin, the biggest drops in luxury sales took place in Nassau County, N.Y., where sales slid 43.5% for the three-month period between Feb. 1 and April 30, 2022, compared with the year-earlier period, followed by Oakland, Calif., with a 35.1% decline. During the same period in Dallas and Austin, where values skyrocketed during the pandemic, sales slipped 33.9% and 33%, respectively, and West Palm Beach's luxury sales were down 32.8%, Redfin data show. "We had unsustainable, huge demand last year. Homes were just flying off the shelves," Mr. Bokhari said.
The economics of supply and demand still control markets, even those luxury markets that are typically immune to economic turbulence.
Despite properties being pulled off the market for the summer, typically a sluggish time of year for luxury sales, the slower pace of sales is easing the inventory crunch that has plagued markets like New York and driven up prices.
"The narrative I've been talking about for a year—of sales being restrained by lack of supply—is not the story anymore," he said. Instead, rapid price growth and higher interest rates are slowing the intensity of the market, he said. With fewer sales, inventory is starting to accumulate.
Drew Meyers, of the Los Angeles brokerage Westside Estate Agency, said the uncertainty has led some sellers to rush to list properties. They are trying to catch the tail end of the hot market. Meyers says he has three sellers with a property that will be priced at between $6 million and roughly $50 million that are pushing up the listing dates for their properties. "They want to get this stuff done and get it listed while the market is hot. They don't know what the future holds," he said.
From our March 18th post "Real Estate Rise" "Do the excesses in the residential real estate market signal a speculative bubble that will one day pop? Probably. Excesses tend to wind their way out of the system over time or overnight. Overnight price swings can be catastrophic. I would be a seller of residential real estate, not a buyer. You might want to re-think your purchase of a castle. At least for now. "
Until next time. Travel safe.