Luxury Homes.
"Periods of depression invariably follow periods of overoptimism, when fear replaces hope as the controlling emotion." — Edwin Lefevre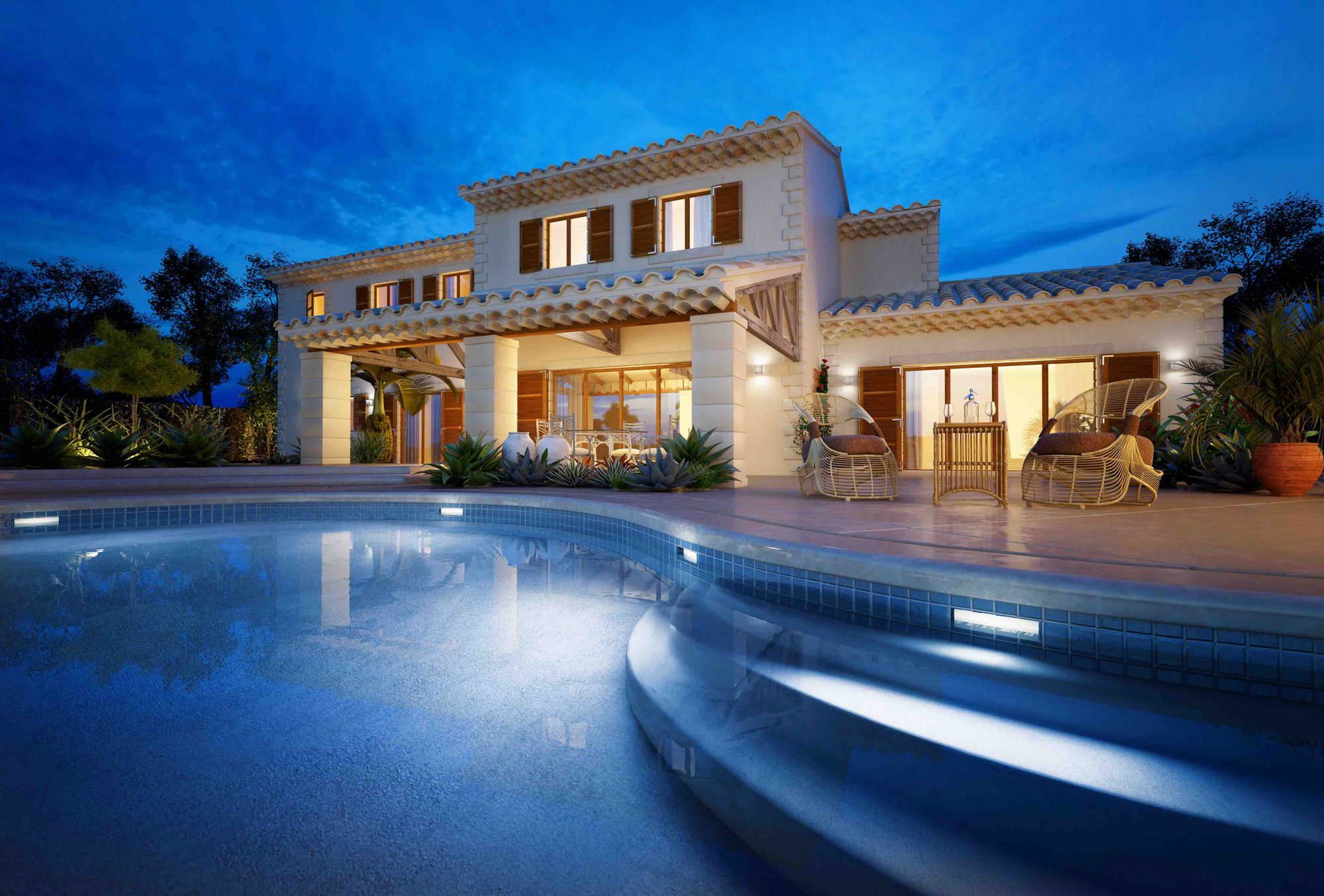 "The whole reason that our capitalist system works the way it does is because there are cycles, and the cycles self-correct." — Seth Klarman.
On March 15, 2022, I posted the following message in "Real Estate's Rise."
"Do the excesses in the residential real estate market signal a speculative bubble that will one day pop? Probably. Excesses tend to wind their way out of the system over time or overnight. Overnight price swings can be catastrophic. I would be a seller of residential real estate, not a buyer. You might want to re-think your purchase of a castle. At least for now."
"If you have the opportunity to migrate from the inner city to the suburbs or downsize, now feels like the right time. I will be the first to admit, with an illiquid market like housing, getting a read on the crowd's intention is tough."
The Wall Street Journal article, "The Luxury Home Market Posts Its Biggest Decline in a Decade. 'It's Like Crickets.'" brought the fall of luxury real estate into focus. After a pandemic-induced bull run, the high-end market has finally faltered thanks to inflation, recession fears, and rising interest rates.
High-end California markets have seen some of the steepest declines in sales volume, Redfin's data shows. The number of home sales plunged by close to 64% in Oakland, Calif., while San Jose and San Diego also posted decreases of more than 55%. The number of home sales fell 44.3% in Los Angeles, 55.5% in Miami, and 11.8% in New York. The graphic tells the story of the nosedive in the luxury market.
Primary reasons for the slowdown include recession fears and rising interest rates, which have priced some buyers out of the market and spooked others, according to Redfin Chief Economist Daryl Fairweather. She said that buyers are getting "sticker shock" when they see the impact of rising rates, which is causing them to re-examine their finances and buying power. And while superwealthy buyers often aren't directly impacted by interest rates—many purchases in cash—Ms. Fairweather said they are still paying attention to broader economic indicators.
The shortage of luxury inventory that helped drive prices at the start of the pandemic is easing, Redfin's data shows. The number of luxury homes for sale nationwide is 39.2% from a record low of roughly 121,000 earlier this year. The shortage is over. (see below)
I note on June 15, 2022, "Real-estate agents in places like New York, Los Angeles, and the Hamptons say the frenzied deal-making and record-setting prices that characterized the past few years have eased. Thanks partly to a growing disconnect between what sellers want and what buyers will pay. But also, buyers must contend with inflation, this year's interest-rate hike, and the volatile stock market, skyrocketing gas prices, and the war in Ukraine are adding to a pile of uncertainty. Any buyer, luxury or not, makes an optimist's bet on the future when buying real estate."
One line in the WSJ's article caught my eye: "It's crazy," one seller said. "We never expected for this to still be on the market. It really caught us by surprise."
Caught by surprise. Hmm. Strange.
Until next time. Travel safe.