When She says, "Baby"
"Those who are best friends with their partners have the largest well-being benefits from marriage and cohabitation" -studies report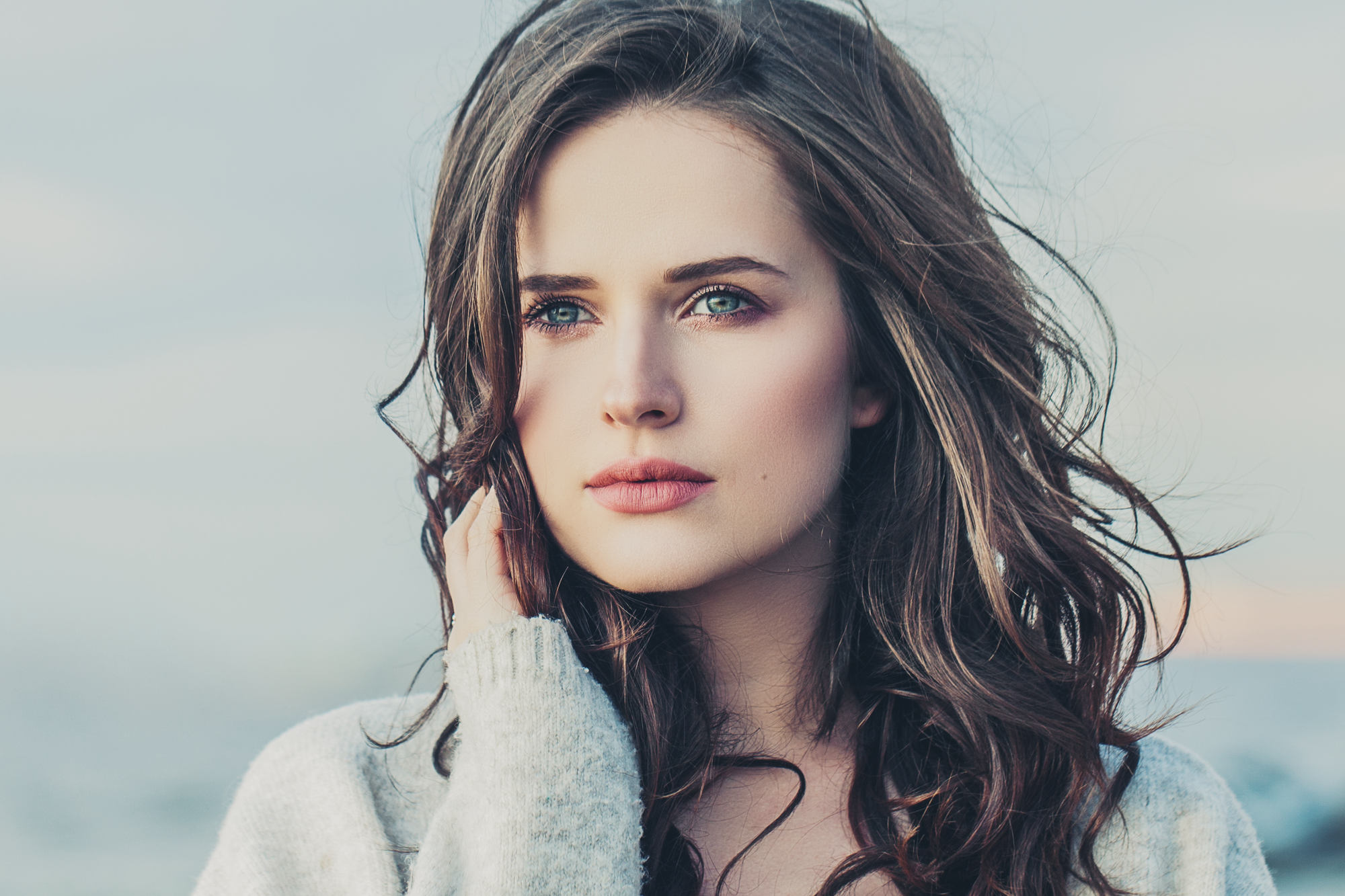 I was lucky enough to have had a first love. My high school sweetheart, Linda, and I held court for four years. Two years in high school and then a long-distance relationship when College Station and San Marcus, Texas, were separated by 140 miles, 2 1/2 hours by car, and costly phone calls. When Linda asked me about getting on with our lives, I was only a college Sophomore, totally unprepared for the burden and responsibilities of being a husband, friend, and life partner. In my mind, my journey was more significant than settling down at 20. So, I ran away and joined the Army.
Trust me; the girl was not the issue. Linda would have made the perfect partner, lover, and wife. No question. The man who stepped into my vacated spot found out for himself. He was good to her. And she to him. If my math is correct, they will celebrate 40 years of marriage with four grown children in the next year. I remember their wedding like it was yesterday. Yes, I was invited and attended.
Listening to Jason Aldean's "When she says baby," I am reminded of both Linda and her incredible parents. A couple who set the bar very high in the love department. Even after raising three kids, toiling in corporate America, and the pull of gravity had taken their toll, Linda's parents still possessed a spark. A twinkle in their eyes that refused to be extinguished. Linda's mom and dad were my models for marriage. They had it all. Respect. Romance. Loyalty. And a severe dose of attraction.
As I listen to the song's lyrics, it harkens me to "What we want out of life" and a partner. I find songwriters are fantastic at getting to the "heart" of a matter. The music embodies that partner we all crave. Please feel free to enjoy Aldean's hit while you read on. The portion of the lyrics below truly resonates with me. How about you?
"Just lay down by my side
Let me love you through this life
Yeah she's the perfect shot of faith
When every bit of mine is gone
Somethin' I could believe in a best friend
And heaven sent a love to lean on
But when she says baby (baby)
Oh no matter what comes ain't goin' no where
She runs her fingers through my hair
And saves me
Yeah that look in her eye's got me comin' alive
And drivin' me a good kinda crazy
When she says baby
Oh, when she says baby
Yeah that look in her eye's got me comin' alive
And drivin' me a good kinda crazy"
Consequently, I was perplexed by polling out about the pandemic surrounding a "meaningful" life. The article "Where Americans find meaning in life has changed over the past four years" came out on November 18, 2021. According to Pew Research Center, society, places, and institutions became more meaningful than a romantic partner?? You are kidding. Nope. Check out the graphic below.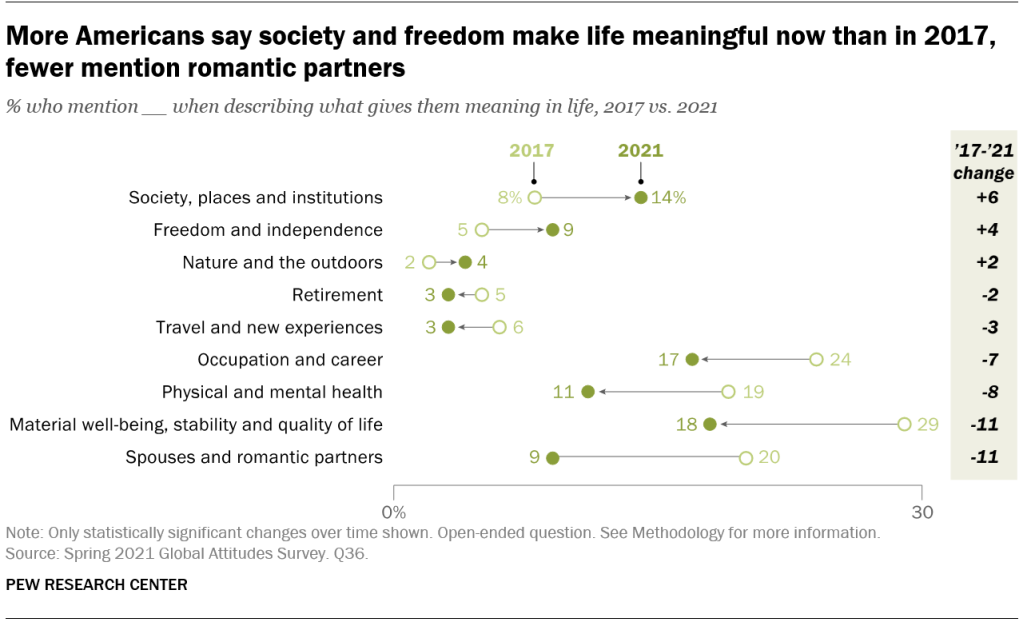 Thankfully, the good people at Pew Research Center gave me and any researcher copious background notes on their polling, allowing a deep dive into their process. Their data collection spanned 17 advanced economies with a sampling of equal size in a freeform style. In both years, the Center asked U.S. adults to answer the following question in their own words: "What about your life do you currently find meaningful, fulfilling, or satisfying? What keeps you going and why?"
Breaking the poll down in the U.S. does indicate a drop in respondents mentioning spouse or romantic partner versus Pew's 2017 presentation. Though in the raw survey, many respondents did mention family, not specifically a spouse or romantic partners. However, given the pandemic's theft of freedom, it should not be surprising that access to society would be paramount or top of mind to many. Also, in 2017, about half of adults who mentioned society (49%) brought up something negative, such as personal frustrations or difficulties. That bares out in Gallup's recent work from August 2021 depicted in the graphic below, showing low institutional confidence.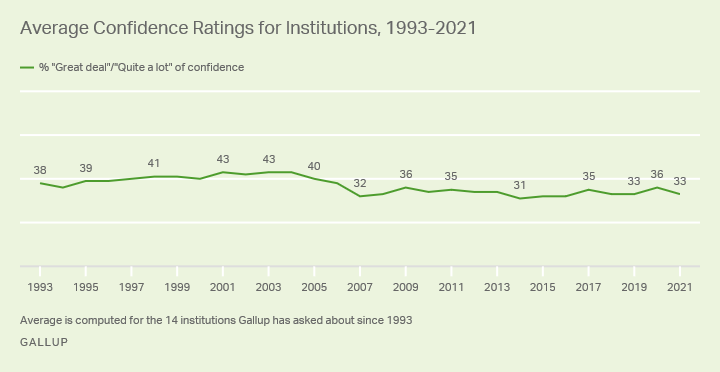 Back to our romantic relationship with the one who says, "Baby," the Pew Research Center's data is likely skewed by top-of-mind bias caused by the pandemic. I assert our desire for romantic pairing is born of our passion for our species to survive and our innate need to share meaningful milestones in our lives with a special someone. But who am I?
"As humans, the relationships we form with other people are vital to our mental and emotional well-being and even our survival," Dr. Sheehan D. Fisher, Ph.D. at Northwestern Medical, in his September 2021 article, "5 Benefits of Healthy Relationships."
For the record, "Baby" is the #2 pet name for romantic partners as measured by several unscientific polls. To close the loop I opened at the beginning of this post, I got that big life I craved, four amazing kids (all grown), and three beautiful grandkids. Sadly, I missed out on the girl embodying the song's lyrics. Who knows what tomorrow holds? I remain hopeful for the lady who will call me "baby."  
What do we really want out of life? Someone who says, "Baby," and means it.