Vicenza, Italy
Vicenza is a beautiful and vibrant town, between Verona and Venice in northeast Italy. It was also the home to one of the great architects of all time, Andrea Palladio. A must for lovers of Renaissance architecture.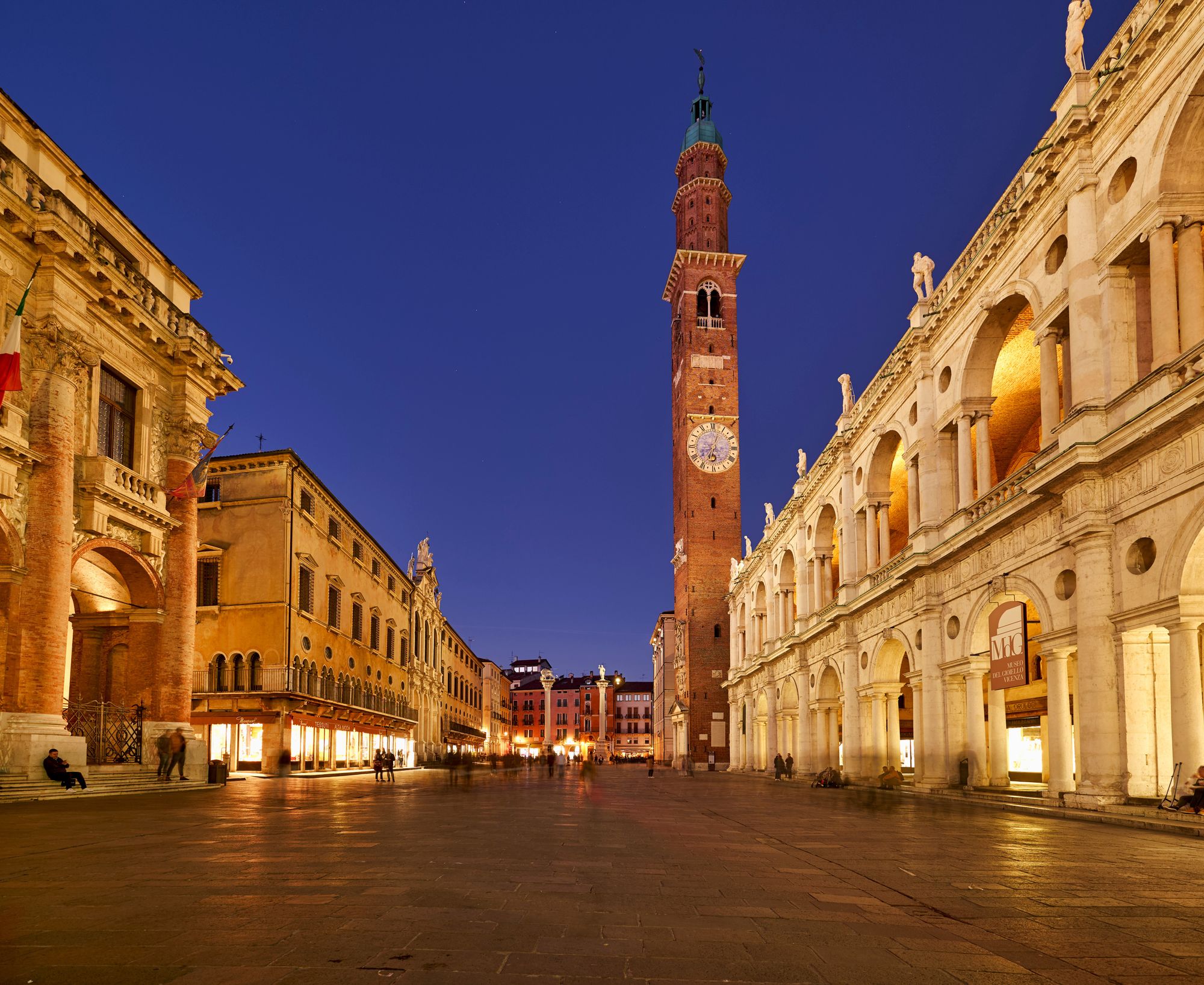 In my early years of working for Uncle Sam, my assignment changed from the picturesque college town of Heidelberg, Germany (pictured below) to Vicenza, Italy for a short project-oriented tour of two years. From the center of the action in the headquarters (HQ) for my specialty to a much smaller HQ at southern command in a place, I could not even spell. Pre-internet days, my fellow travelers and I scrambled to get intel on our new destination.
I was dejected. I didn't speak Italian.
After a lot of digging, we located a magical Renaissance city halfway between the travel magnets of Venice and Verona in the Northern Italian region of the Veneto. Vicenza is an afterthought in the planning of most Italian holidays.
However, we encountered a world heritage site with exceptional food, quiet cozy streets, and three important musts for any Italian traveler.
Basilica Palladiana – originally a medieval town hall that Palladio covered with an exquisitely Renaissance shell. (Pictured in our masthead) Opened in 1549, and crafted by the architect Andrea Palladio, the Basilica's arch hold you spellbound. Palladio added an outer marble shell, the beautiful loggia and the portico. And he finally renamed it basilica as a venue for public meetings and administration of justice. Even today, the Basilica continues to be city's cultural hub hosting events and exhibitions.
Villa Capra La Rotonda – one of the world's most famous buildings. It has been replicated in numerous facades all over Europe and the United States dating back to 1571. Another piece of grand architecture by the hand Andrea Palladio, worthy of a further investigation.
Inside Villa Capra La Rotonda leaves you speechless with its majestic beauty and splendor. The German playwright, poet, and novelist put it best.
"Perhaps architecture has never reached such a level of magnificence".                      – J. W. Goethe
Teatro Olimpico – the world's first indoor theatre in masonry. Coincidentally, Teatro Olimpico also has the world's oldest surviving stage set.  The Teatro Olimpico (Olympic Theatre) was constructed in 1580–1585. The magnificant stage was the final design by the Renaissance's Andrea Palladio completed after his death.
Needless to say, my stay in Vicenza gave me an appreciation for the unsuspecting gems of the old world.
After Palladio, Vicenza is most famous for its trade in precious metals, it's also known as the 'City of gold'. Vicenza has been a center of goldsmithing and jewelry production since the Middle Ages. The foundations of a 13th-century jewelry-making workshop can be seen covered with protective glass sheets on the ground floor of the city's Jewelry Museum. A faded fresco adorns one of the walls there – a remnant of the goldsmiths' private chapel.
To this day, Vicenza produces one-fifth of all of Italy's gold jewels. Dozens of businesses – from one-man artisans to multinational brands with shops all over the world – form the backbone of Vicenza's jewelry manufacturing. The gold shops abound in the center of the city. My wallet was considerably lighter after my stay.
Vicenza cured my original dismay over being sent to the Italian countryside for a season. The inviting people, the amazing northern Italian food, and my surroundings were a magical journey into old-world excellence. Additionally, my Italian adventure elevated my taste buds into that of a connoisseur of brick-oven pizzas.
Until next time. Travel safe.