Perspective.
Perspective is a particular attitude toward or way of regarding something; a point of view.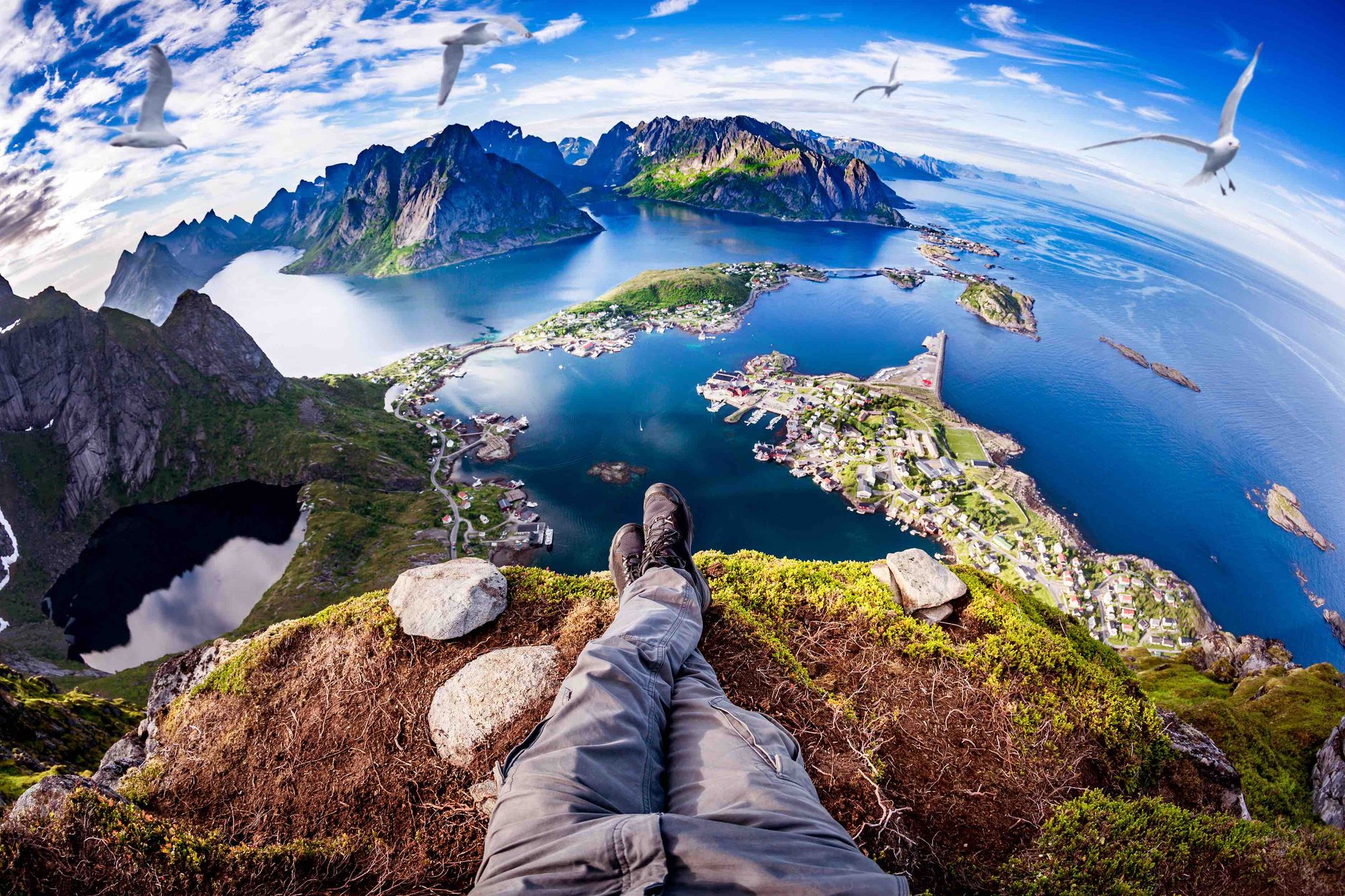 "There are things known, and there are things unknown, and in between are the doors of perception." ― Aldous Huxley.
According to Gallup, the second year of the pandemic was an even more challenging year for the world than the first one, according to the latest annual global update on people's negative and positive experiences each day. In 2021 people were challenged by uncertainty, and the world became sadder, more worried, and stressed out—Gallup's Negative Experience Index to yet another high of 33 in 2021.
Every year, Gallup asks adults in 122 countries and areas in 2021 if they had five different negative experiences on the day before the survey — and compiles the results into an index. Higher scores on the Negative Experience Index indicate that more of a population is experiencing these emotions.
In 2021, four in 10 adults worldwide said they experienced a lot of worries (42%) or stress (41%), and slightly more than three in 10 experienced a lot of physical pain (31%). More than one in four experienced sadness (28%), and slightly fewer experienced anger (23%).
On top of the increase in negative experiences, fewer people reported that they had positive experiences the previous day. After several years of stability, the Positive Experience Index score in 2021 registered 69—the first drop since 2017.
Financial woes, coupled with a barrage of horrifying scenes from Ukraine as Russia continues its invasion, have pushed most Americans to unprecedented levels of stress, according to a new report from the American Psychological Association.
The association's annual "Stress in America" poll, published in March, found that after two years of Covid-19, U.S. adults are overwhelmed by inflation and the war in Ukraine.
According to the results, 87 percent of those surveyed cited rising costs of everyday items, such as groceries and gas, as a "significant source of stress."
The same high percentage said their mental health was greatly affected by what has felt like a "constant stream of crises without a break over the last two years." And 84 percent said the Russian invasion of Ukraine is "terrifying to watch."
The shared feeling of stress among so many Americans was "startling," said Lynn Bufka, a clinical psychologist and the APA's associate chief for practice transformation. While many people can feel stress, she said, they often cite different political or social reasons as the source.
"We don't usually see 80 percent of people telling us that a particular stressor is stressful for that many individuals," Bufka said.
The poll surveyed a nationally representative group of 3,012 U.S. adults. It was initially conducted in mid-February, just ahead of the second anniversary of the pandemic's start. At that time, respondents were overwhelmingly concerned about finances and particularly stressed inflation.
Sixty-five percent said they were stressed about money and the economy — the highest percentage recorded since 2015.
Then Russia invaded Ukraine.
Americans were "already in an overwhelmed and depleted place," said Lindsey McKernan, an associate professor of psychiatry and behavioral sciences at Vanderbilt University Medical Center in Nashville, Tennessee. The invasion, she said, was a "new threat to our safety."
Eighty percent of respondents said they were concerned about potential retaliation from Russia through cyberattacks or nuclear threats. And 69 percent said they feared they were witnessing the beginning stages of what could be World War III.
PLEASE STOP. Take a breath. Let the negative roll off you for a minute to consider another perspective. "There are things known and unknown and the doors of perception in between." YOU can be a profound difference-maker from another perspective. From my perspective, I can always improvise, adapt, and overcome my version of reality. Nothing is outside the realm of the possible in my three-foot world because I control my actions. What in the world is my three-foot world? Look at the graphic below.
The graphic is adapted from my forthcoming book, "Thinking 4 Tomorrow". During times of stress, pressure or worry, focus on what you can control at the moment and ignore everything else. Staying in your three-foot world is a helpful worldview (perspective) in any negative situation you encounter. Your three-foot world brings your focus in tight to things you can "truly" control, overlapping with something that really matters. Below are current issues potentially vexing us in red and actions each can take in blue.
Worry is a state of anxiety and uncertainty over actual or potential problems. Stress is a state of mental or emotional strain or tension resulting from adverse or very demanding circumstances.
Worry and stress can be transformed into catalysts for action. In the above graphic, there is very little you can do to stop inflation, recession, pandemics, famine, war, and changing abortion rights in the macro or big picture. Instead of worrying and getting stressed, which add no value to your life, you can affect and control how you spend, your savings, stockpile supplies, vote, and advocate for causes that matter to you. You can always do something instead of worrying and allowing stress to take hold.
Please take a moment to look at the photograph on our masthead. Put yourself in his place. Take his perspective. I am sucking in the mountaintop view like it's my last breath. The worldly troubles of the day are gone. My perspective is pretty grand.
Until next time. Travel safe.