London & The Library Bar.
The Lanesborough Hotel is home to 93 luxurious suites and bedrooms perfect for my reclusive stay in London.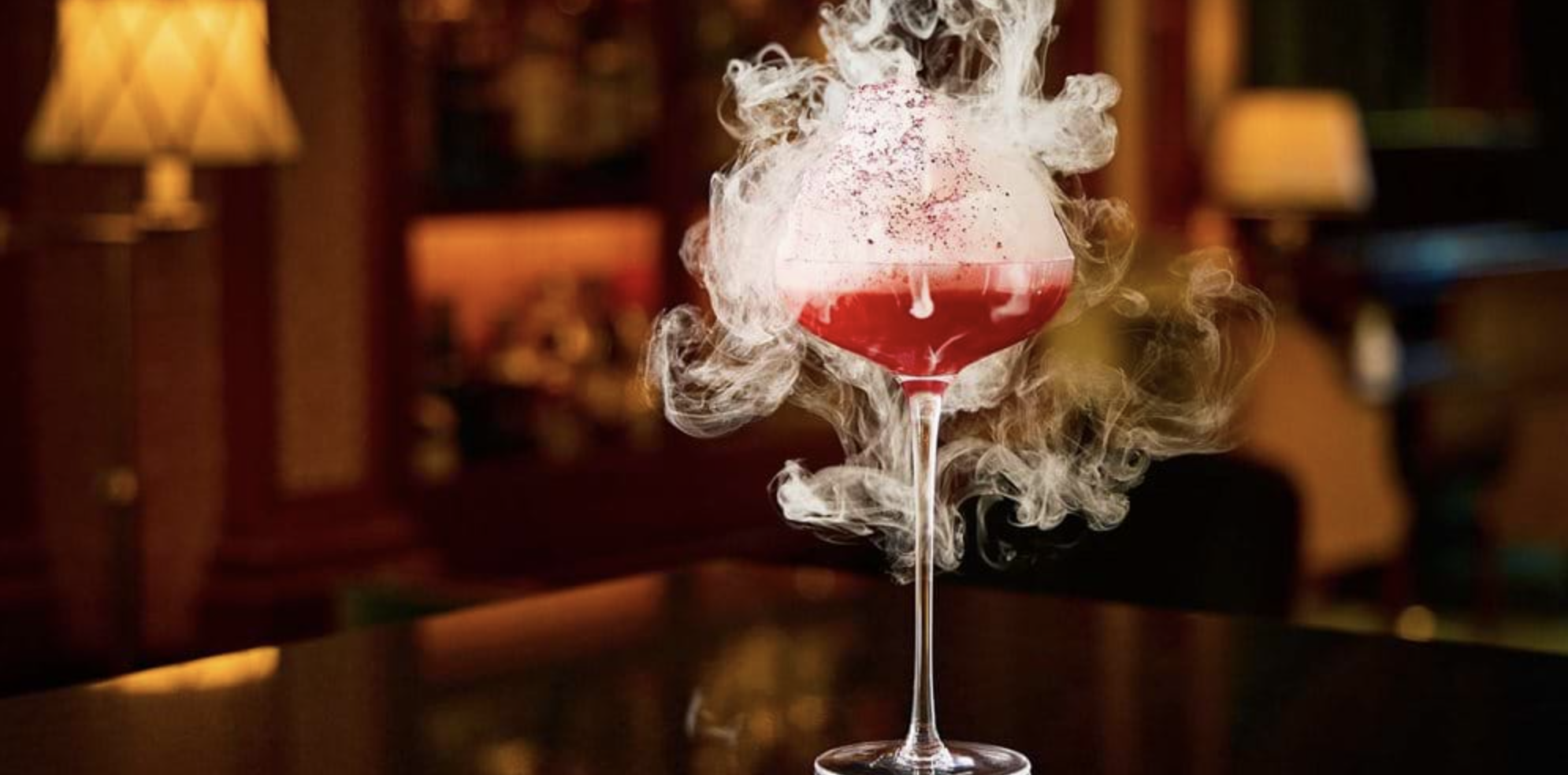 I have always thought my life was unremarkable except for the unique, accomplished, and talented people I have met along the way. Today's adventure is a mix of travel and object lessons. It never fails. If I get a little full of myself, life has a timely message ready to be delivered. Some messages are sweet, and some are sour. I let you be the judge, whether I got the sweet or the sour at the end of my tale. And you might even learn something valuable along the way.
Shortly after the turn of the millennium, I was in London for a week on business. Needing a splash of sophistication added to my travel grind, I chose one of my old haunts to relax, isolate and recharge. My selection was the storied grand luxury mansion on the doorstep of Hyde Park, just a short walk from Harrods, Harvey Nichols, and London's most exclusive shopping districts of Sloane Street and Knightsbridge. The Lanesborough Hotel is home to 93 luxurious suites and bedrooms perfect for my reclusive stay in London.
The top-hatted gentleman standing at the door, ready to warmly greet hotel guests, is a true gem. He can manage the most usual requests with a wink and smile. For weary travelers, he is the first of many white-gloved hotel staff to treat you like a king or a queen after a long day. If the walls of the Lanesborough could talk, we would be up late into the night. Thinking in terms of telling tales, I have more than one story generated in these posh confines.
My little anecdote begins on day two of my stay, in a cozy seat in the Library Bar. (see above). From the picture below to the far back, a fireplace burns at the end of the bar. A little two-top table warms by the fire. I sat at that same table reading a book, dressed to the nines. The Library Bar has a dress code. "Smart casual and beautiful evening wear." Not equipped for an evening out, I wore a dark blue pinstripe suit while I sipped the smoking drink on our masthead. My head was lost in the pages of my story.
That's when my evening took a drastic turn. She walked in and took a seat at the bar after giving me a quick disapproving and dismissive glance—clearly a recent Russian import. The lady was all business with dark hair, deep blue eyes, and a permanent smirk. Her navy blue business suit appeared expensive and conservative to the hilt. Prone to keep to myself, I went back to my book. That is when the mystery lady's glancing dismissal began to speak to my inner guy. That competitive part of my nature is better suited for outdoor sports, not engaging the opposite sex. I caught the eye of my bartender. He knew of my recent romantic woes. A slight cock of his head gave me the go-ahead to tackle the dangerous approach of a raven-haired lady. I selected my version of "coyly interested" on my charm meter and made my way to the bar.
I did notice that my polished barkeep backed up, ready for the collateral debris of a brutal rebuff. "I got this." I thought. "No problem."
"Good evening," I said in Russian as she looked up.
She frowned. "Don't waste your time or money. I don't drink with men from State security."
Taken back, my eyebrows raised. "I am not with State Security," I replied back.
She switched to English. "You are American. No? Someone's bodyguard?" With The Lanesborough's clientele, bodyguards were commonplace.
"No," I answered.
"Military?" She continued.
"Former." I managed to nod.
"Security. GRU. No?" She finished me off. " Or maybe James Bond?" Her deep blue eyes looked through me, obviously concerned about who wrote my paychecks.
For a man who prided himself on his awareness, a thirty-something Russian had schooled me and outed my former life with a mere glance. I was no James Bond by any measure, but I had been the American equivalent of the Glavnoye Razvedyvatelnoye Upravlenie or GRU in a past life. "How did you know?" I knew the answer before she said it.
"Your eyes. And the way you carry yourself." She said. "I can see that you are not afraid."
I nodded, embarrassed at the gravity of my oversite. Of course, in Katrina's world, the only people not afraid were the privileged few in the State Security apparatus. Those who wielded power like a blunt hammer and a dull scalpel.
How could I be so obtuse after all my years studying my Cold War adversary? Her sixth sense for the men in black kept her and her loved ones from making the kind of mistakes that resulted in their being "ghosted" in the night.
Freedom's loose leash kept the average American, and I relaxed and almost contemptuous of our enshrined rights not to be spied upon and disappeared in the dark of night without a trace. Even today, fear remains so commonplace in Communist & totalitarian states that the populace embraces their acute sense of foreboding as a preservation instinct.
After a decade away from the great game, I had grown soft and inattentive to my senses. I forgot Sun Tzu's maxim, "If you know yourself and your enemy, you will not lose one in a thousand battles."
Ms. Katrina had studied English in college, hoping to get an opportunity to flee her drab, gray life in Moscow. After fierce competition, she landed a job as a translator and personal assistant to a minor Russian oligarch, who kept an office in London. At 31, Katrina hoped to transcend her heritage and the pull of the motherland or the Rodina. We talked for the better part of the evening before I escorted her to a cab. Had the timing been different, I would have made a run at the clever little Russian with those amazing blue eyes.
The top-hatted gentleman who greeted me earlier hailed a cab for Ms. Katrina. His knowing smile suggested he expected me to join her, as her arm was in mine. He knew her. She was a regular at The Library Bar. As I said goodbye, she gave me a scolding hot kiss on the cheek for what felt like an eternity in retrospect. I gave the cabbie instructions and paid for the lady's ride home. Surprised, my top-hatted friend grinned, tipped his hat, and said, "let me get the door for you, sir."
Walking back to my room, licking my wounds from getting my smug ass kicked by the pretty Russian, I reminded myself of the gift of "awareness." Katrina had it. And, in a bygone era, so did I. Fortunately, I am never too old to be schooled. This evening, the price for my rusty awareness only dented my pride.
So did I get the sweet or the sour that evening?
I say sweet. I used the lessons learned in my exchange with Katrina to develop new ways of cultivating and polishing my stale-dated awareness. My forthcoming book, "Thinking4Tomorrow" will open those vistas for my readers.
If you get the chance to visit London in the near future, may I suggest a leisurely stay at The Lanesborough, it's worth every penny proffered on your visit. Please remember to bring your finer threads; The Library Bar has a dress code.