LA.
If I am unreachable for any significant amount of time, I am either in Geneva, Switzerland, or LA, California recharging my battery.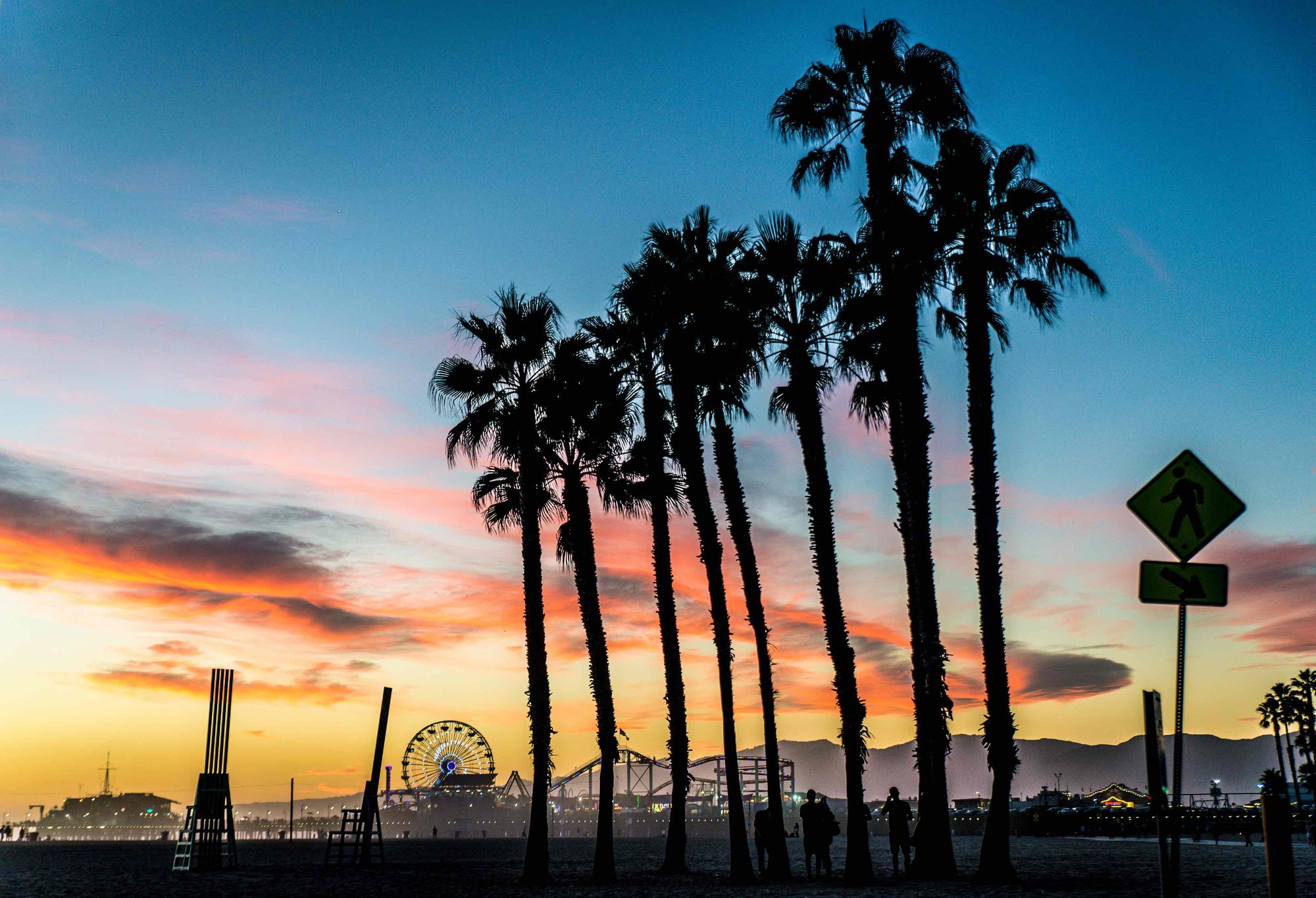 If I am unreachable for any significant amount of time, I am either in Geneva, Switzerland, or LA, California recharging my battery. Specifically, when in LA I hide out in the hotel pictured below. The everyday demands of my career and raising 5 kids drove me to seek solitude in the oddest places. I could hide in the glitz and glamour of Hollywood with the subtle ease of a chameleon. I quickly jumped off my well-worn path at the W Hotel in Westwood, California two blocks from UCLA's campus.
But first, I had to arrive safely in LALA land avoiding LAX like the plague. Being a pilot with a plane, I flew myself 7 hours landing at Santa Monica Airport (SMO), a little 3,500-foot strip cut out of local residential neighborhoods. Below is a sunrise shot of Santa Monica Airport with the photographer's back to the ocean.
Inbound for landing at Santa Monica Airport (KSMO), the airfield looks like a postage stamp pressed against LA's urban sprawl. (See below) Notice the black in the middle of the airstrip toward this end of the photograph. The black is rubber from the landing gear after thousands of incoming aircraft all landed in the same 1,500 feet into the ocean's breeze. Other than the industrial park to the right, Santa Monica Airport is surrounded by thousands of homes. Not the kind of airfield to experience engine trouble with only the ocean off to the west to ditch your aircraft. Ask the actor Harrison Ford, he couldn't make it to the ocean so he landed on a nearby golf course doing his best Indiana Jones impersonation.
After a smooth landing, the good people at Atlantic Aviation took care of me. My Mercedes rental car met me as my plane rolled up to the hangers. Every little detail was sorted out before I ever arrived. The line crew took possession of my plane as I tended to my luggage. After scribbling a few signatures, I was on the road. I took a deep breath of fresh ocean air and left the rest to the folks at Atlantic. They provided me with world-class service each and every time I ventured their way.
A creature of comfort and habit, I have my haunts. The W Hotel in Westwood for my accommodations. I arrive. Secure my luggage. Shower the flight off me. Grab a quick nap before heading out to my favorite spot for a drink. I have a thing about fireplaces and bars populated by beautiful people. If you look real close, at the very back in the photo below, The Peninsula Beverly Hills Club has my table reserved right in front of the fireplace. The stories I could tell about that little bar are too delicious for words. But those fascinating tales will be reserved for another time.
After I have my fill of people watching and finished my requisite two drinks, I was off to my first-night dinner ritual back around the W Hotel.
Deep in the heart of Westwood, there is a sushi restaurant, Tengu that will tempt you in a naughty way. It is a mainstay for me. A LA must. Over the years, Tengu's staff have wedged me onto the sushi bar despite having a packed house. Tengu, named after the Japanese god of mischief, is the place to go if you want Asian fusion and sushi laced with a cool groove. The atmosphere is similarly trendy and sleek.
And the food is amazing. The seared tuna is exquisite and one of the reasons for my ritual.
My first night's festivities almost always end with a good meal from Tengu and a bed. Remember, I have journeyed to LA for a recharge, not a night in sin city. I have laid my head in that exact bed. (below)
For the next several days, I will walk mindfully and soak in LA's sun and ocean breeze like a life-affirming elixir. Sure, I will walk down rodeo drive for a little people watching. It's part of the LA experience and the commercial charm of Hollywood. "Welcome to Hollywood. What's your dream?", the iconic line from Pretty Woman always seems apropos when walking Rodeo.
But, I am really in LA for spots like the sun-soaked Santa Monica Pier. (Captured below)
The oceanfront city of Santa Monica has nearly four miles of beaches and feels like a weekend getaway spot, even though it's only around the corner from downtown Los Angeles. This place is my nirvana. Words don't really capture the rich beauty I find on these shores.
Like I said if you can't reach me for days on end, you can likely find me here.
Nothing beats the sunsets like the one captured below as the orange evening backlights the pier. Until next time. Travel safe.